WMassP&I Welcomes Linda Matys O'Connell as Arts & Culture Correspondent…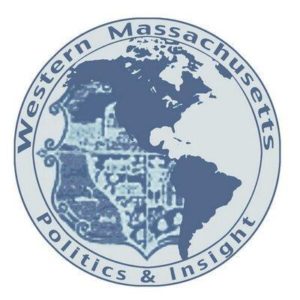 SPRINGFIELD—Western Mass Politics & Insight Editor-in-chief Matt Szafranski announced today that local activist and veteran journalist Linda Matys O'Connell has joined the longstanding political blog to helm its new coverage of arts in Springfield and the Pioneer Valley.
O'Connell will cover the region's arts & culture at the intersection of politics, policy, civic life and ideas in the region.
"The last four years have made clear, not only how national politics shape our culture, but how our national culture shapes our politics," Szafranski said. "This is no less true on the local level, and I am honored to have Linda on board to guide us through this critical aspect of life in the Valley."
For her first piece, which appears today on wmasspi.com, O'Connell examines nonprofit efforts to finance synergy among disparate elements of the Valley arts scene.
"We need more, not less, coverage of the arts in our troubled political climate," O'Connell said. "I consider creative expression a form of social activism. Artists expose and explore our darkest struggles and our greatest joys. They create a shared experience that can move us to contemplation and impel us to action."
O'Connell will contribute longer-read magazine-style articles, local cultural news and, when appropriate, analysis/commentary. She will also contribute to WMassP&I's flagship political coverage.
"I'm looking forward to digging into who, where and why the artists are in Springfield and beyond and what their work tells us about our city, our community and our politics," she added.
Her background in journalism includes co-founding the Valley Advocate and owning and editing publications across the country. She also directed arts and entertainment coverage for the Los Angeles Times and Chicago Tribune companies.
In addition to her writing, O'Connell has indulged in the musical arts herself, served on the Massachusetts League of Women Voters board of directors and been active on numerous political organizations and campaigns. She holds degrees from Mount Holyoke and Brown University.
She can be reached at [email protected].
–Western Massachusetts Politics & Insight (WMassP&I) is a Springfield-based political blog providing news, commentary & analysis on Springfield…and the world.–