He Who Would Be Council President…
UPDATED 12/5/12 2:47PM: For clarification of John Lysak's political affiliation and grammar.
Campaigns for the City Council Presidency in Springfield are quite unlike many of the city's big political fights.  While several important issues go by unnoticed at 36 Court Street, where there is a disagreement or a bruised ego, a public battle is not far behind.  However, when councilors vie for the body's top post, the public learns little more than who the next president will be and who has pledged that councilor his or her support at that moment.  That was tradition until this year.
When current Council President Jimmy Ferrera announced he had enough votes to become president, there was little indication this low-key process would get further scrutiny.  Then Ferrera announced his committee assignments, which deliberately shafted Ward 2 Councilor Mike Fenton and Ward 7 Councilor Tim Allen.  Both were given only one committee assignment, Fenton's being a non-standing committee seat, an unprecedented slight in Council history.  The assignments also attracted the ire of neighborhood groups.
During the process, it was revealed that Ferrera had been securing votes to become council president months before the 2011 election.  However, he had not been the only competitor.  Allen had been asking around, too, but pulled back when it was clear Ferrera would claim the majority.  Thus, an otherwise behind-the-scenes process had been unmasked, although not until the assignments in January.
This year the process has broken out into public view even before a president is selected.  The Republican's Pete Goonan, realizing that usually an announcement happens by now, looked into the matter.  He reported last week that Ward 8 Councilor John Lysak was in the running, but that Ferrera was also seeking another term.  That neither one had alerted the press before Goonan's story meant neither had the seven votes required to win.
Lysak told WMassP&I during a phone interview that he "would like to move the council in a different direction."  Specifically he called for greater Council involvement with neighborhood councils and better dialogue with the mayor's office.  He refused to criticize Ferrera and suggested instead the problems were simply institutional.
In a letter to colleagues Lysak provided to WMassP&I, Lysak proposed other changes under his presidency including reestablishment of defunct committees and regular meetings with federal and state officials.  Lysak also called for visits to Springfield's peer cities and greater oversight of budgets and tax assessments.
Lysak also disputed City Hall sources' claims that Ferrera reneged on an understanding between the two.  Those sources said Lysak, who also became Council Vice-President in 2012, backed Ferrera thinking that Ferrera would then back him the in 2013.  Lysak and other councilors confirmed his vice-presidency this year was unrelated to the presidency and that the position is usually sought separately from the presidency as a rule.
An email to Ferrera seeking comment on his bid for another term as Council President was sent to the address he has listed on the city website.  As of posting time, no reply had been received.
Either councilor's victory would have some historical significance.  Back to back presidential terms are rare in Springfield, happening only twice before since 1999.  Springfield's habit, unlike Holyoke or Boston, is to have a different President each year.  Indeed only in the last couple of years did those cities break the seemingly endless tenures of their council presidents. That syncs up with what at-large Councilor Tim Rooke said of Ferrera's bid for this calendar year, calling it the latter's turn.
Were Lysak to win, he would be the first ward councilor to hold the presidency since the introduction of ward representation.  Lysak acknowledged that significance, but said he, like many ward councilors, is not provincial in his attitude toward the city.
Although many current councilors were reluctant to speak about the process much on the record, former at-large Councilor Jose Tosado did offer some illumination on the Council's presidential process.  Tosado, who left office at the end of last year and served as president three times, said that the under-the-radar nominating process had been in place for years before he joined the Council in 2000.  "Whoever has an interest works behind the scene to elicit a commitment," from councilors, he said during a phone interview.
Tosado said that although the process is fairly low-key, it can get "dicey," as councilors pressure their colleagues for support.  He said he tended to find his colleagues did not commit immediately upon being asked, but usually would after mulling over their decision.  Absent some personal acrimony or other political loyalties, councilors usually said yes unless already committed to somebody else.  Tosado said that in his tenure on the Council, he never saw a councilor renege on their commitment.  He had "heard stories" of councilors doing that in the past, however.
Tosado also said committee assignments were sometimes given to supporters, if they expressed an interest upon commitment.  However, asking first, he said is probably the most critical.  It produces a situation of would-be presidents trolling for votes months before the new year, something some councilors have lamented.  On the other hand, Tosado said some councilors prefer an early ask to avoid being pestered later in the year.
A battle on the day that the Council informally picks a president is not unheard of.  As the Republican reported, then-Councilor Angelo Puppolo and at-large Councilor Bud Williams vied for the presidency in 2000 for the 2001 calendar year.  Unlike now, however, Puppolo had declared victory, but Williams contested anyway and lost on the floor of the Council.
Other councilors appeared to agree that an early ask can boost a presidential bid.  One councilor said it was often hard for councilors to say no to their colleagues.  At-large Councilor Thomas Ashe confirmed to WMassP&I that Ferrera began asking for votes first, which should have given him an advantage over Lysak.  If Ferrera was asking first, why has he failed to get the majority needed yet?
There are reasons for councilors to refuse to support either one of them.  It seems unlikely that the vote totals are anything, but close or one or the other candidate may have caved by now.  However, close could be 3-3 with seven abstentions or 4-5 with four councilors abstaining.  That suggests one or more councilors have not made any decision.  However, of the two, Ferrera has a record to judge.  A lack of support for him implies something of a referendum on his presidency.
Among possible reasons councilors may be cool to a Ferrera redux is the fiasco at the beginning of the year.  While the esteem with which any given person holds the council varies with their loyalties and cynicism, the negative press Ferrera's assignments attracted may have turned off councilors.  Many already may have taken a dim view of his political "brand," but dumping on councilors from high-voting wards might have made Ferrera more radioactive, especially to at-large councilors.
Councilors may also be hesitant to establish a precedent for back-to-back council terms either out of self-interest or political idealism.  Tosado had served two of his three Council Presidencies back-to-back.  However, at the time, councilors may have gone along with it in an effort to bolster one of their own in that year's mayoral race.  Before that, the last back-to-back council presidencies were those of Brian Santaniello in 1999 and 2000 back when the council was all at-large.
Many councilors may have only given the presidency to Ferrera for the 2012 calendar year out of sympathy for getting passed over the year before as Tosado served two years in a row.  That situation does not exist now.
Finally, councilors could also be miffed about Ferrera's behavior during the casino process.  While his siting committee has received some praise, sources inside City Hall indicate there was displeasure with Ferrera broadcasting MGM's plans weeks before an official announcement.  The Republican said one unnamed City Hall official did confirm MGM's interest.  However, it was Ferrera who laid out the details for the paper.
This is not to say that Lysak has zero negatives councilors could be considering.  As the body's sole Republican (although he became unaffiliated to vote for Ward 3 Councilor Melvin Edwards' State Senate bid), he may be viewed with suspicion within the city's Democratic establishment.  However, the reason is probably less partisan, if still more political, than that.  Political watchers think Lysak's two-time opponent Orlando Ramos will try again.  Ramos, by extension has been backed by other players in the city and angering them by putting Lysak in a visible position like Council President, may make some councilors think twice.
Ferrera does have a few cards to play on his own, too.  While Ferrera is not liked or supported by the bulk of the city's political establishment and reform movement, he has connections to Michael Albano, the former mayor and Governors Councilor-elect, and one-time Councilor Francis Keough.  Both are radioactive in their own ways, but both also can still call on favors, possibly to Ferrera's benefit.
Their power should not be overstated, though.  Both can offer help, but it is unlikely that either could take any particular councilor down on their own.  Still, it could be factor in the minds of any given councilor.
In the next two weeks it is hard to say, what if any movement could take place.  Councilors familiar with the nose count were unwilling to discuss how many votes either Ferrera or Lysak had—even off the record—but would say the count has not changed in months.  No Councilor would discuss who their preference was on the record except for Ashe who said his choice was Ferrera, who, incidentally, asked him before Lysak.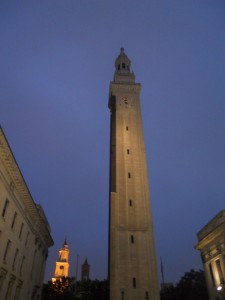 However, at this point, it seems unlikely that much more could move votes.  Emotions may very well be running strong for supporters of both Ferrera and Lysak, as well as the uncommitted councilors.  Some additional horse trading and offers of committee posts could be in the offing, something Lysak disputes, but Tosado said is common during the process.  Will that move votes, though?
For now the most salient questions remain why, despite the guiding principle that the early bird catches the worm, Ferrera has not secured a majority.  Ego aside, it is quite clear why he wants it.  Ferrera has long been seen as the weakest at-large councilor, despite outpolling the then-non-incumbent Williams in 2011.  The presidency may be necessary to maintain visibility ahead of Election, although after this year that high of a profile could cut both ways.
Lysak on the other hand, has already proven he does not need such visibility to win in his district.  "It is something that I have wanted for quite a while," he told WMassP&I.  Of course, the stature certainly could not hurt his reelection bid in the city first non-mayoral City Council election while facing a retooled Ramos challenge.
One councilor, who requested anonymity said, the political implications were apparent as both want "a higher profle while anticipating rough re-election campaigns."
binary option demo accountооо полигон работаgirl car seat covers cheapсковородахоум кредит пермь мира 80аmercedes в кредиткалькулятор потребительского кредита центр инвесткредит наличными с 18 лет